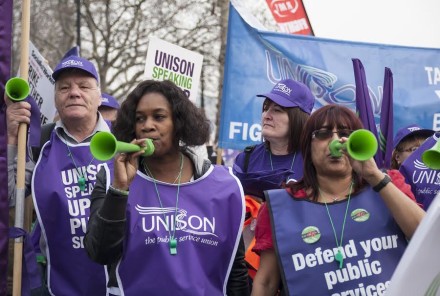 By Rohan Fernando, Penistone and Stocksbridge CLP
Reading brand new Labour NEC member Navendu Mishra's recent LabourList article on social care reminded me of my experiences with a Unison organiser trying to encourage other care workers to join the union.
Talking to colleagues about improving pay and conditions was an uphill struggle.The entirety of the time spent on a 12 hour shift you're either travelling to visit a service user or in that service user's house. That leaves little time for face to face discussions. On the few occasions that you might be paired up with another care worker, having a proper discussion,for example about what to organise around (pay, rotas, travel time, bullying – pick your poison) can't really be done when you want to be focused on operating a hoist safely!
After leaving that care agency (which I have been told has since changed hands) my next job was in the NHS as a community support worker doing much the same thing. But the difference in working conditions and quality of care is stark. Here I have the flexibility to spend as much time as is needed with my patients in supporting them with daily activities; the emphasis is on promoting independence and patient safety. I have the time to supervise a patient making their breakfast, where previously preparing it for them would have been more 'time efficient'.
If I feel the patient needs additional support I have access to a team of nurses, occupational therapists and physiotherapists who can either advise me when I'm with the patient, or if they feel this is what is needed, visit the patient on the same day.
Would it not be so much better to extend such NHS services to replace the already failing privatised model?
More often that not, our experience with private care providers has been that they aren't willing to work with us in the interests of the patient. If we find that a patient needs more care input, the agency can't or won't cater for that increase, and we end up providing the care in their place.
Mishra is right to call for unionisation and workers' rights, but just arguing for more money in the system doesn't address the systemic failure of markets. Yes, there is not enough money in the system, but look at where a vast chunk of that money is going. A recent investigation by Corporate Watch into the biggest five home care companies found huge payouts made to their owners and shareholders.
At its worst the idea might mean putting more public money into private companies that have demonstrated already their disregard for the needs of their service users, their families and the staff that care for them. We need a publicly owned, provided and funded system instead.
Let us know what you think? Write a reply? theclarionmag@gmail.com